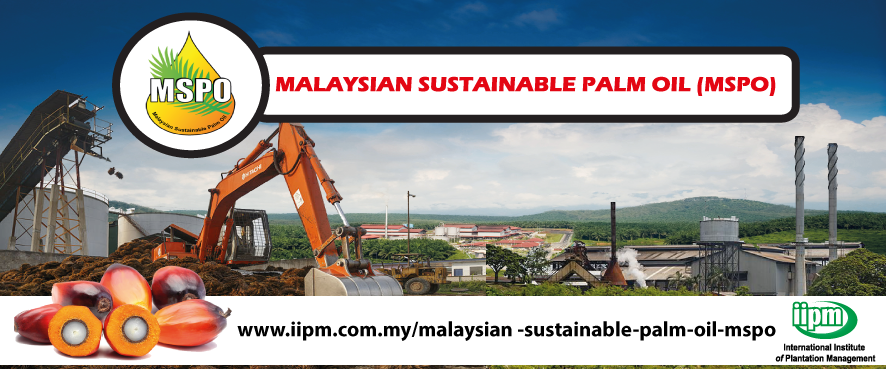 MSPO Certification demonstrates commitment towards sustainable palm oil production in order to meet the stakeholders' expectation as this is part of corporate social responsibility. It ensure one to have a good understanding of the supply chain as well as a robust management system. It also allows one to increase efficiency while reducing social and environmental impacts. Being certified gives the benefit of competitive advantage by allowing one to access the international market.
Most leading palm oil companies are doing it, so why not start today !!
Our team of experienced professionals are ready to help our clients and to get through the certification process quickly and seamlessly. We provide full spectrum of services to demonstrate compliance with MSPO standard requirements.
We are committed to satisfy our clients by providing credible, efficient and professional services.
MAIN STRUCTURE OF CONSULTANCY
To develop and prepare MSPO documents
To prepare Operation Control Procedure; Agriculture Practice
To develop and prepare OSH plan
To develop Environmental Management Plan
To make Specific Assessment
To develop Business Management Plan
OPTIONAL MANUAL
Manual to mill
Manual to estate
Input for procedures of mill
Input of procedures of estate
Input for stakeholder of estate
Input for stakeholder of mill
Input for Traceability system (Mill)
Input for Traceability system (Estate)
Input for Biodiversity Information
Business Management Plan
Social Impact Assessment
TRAINING ON MSPO

MSPO Awareness
MSPO Internal Audit
MSPO Legal requirement
MSPO Good Agriculture Practice
MSPO GHG Workshop
OSH First Aid Training
OSH Hazardous Chemical Training
Environmental Program Training
HIRARC Training
Environmental Aspect & Impact Training
Integrated HIRARC & Environmental Aspect & Impact Training
IIPM BOARD OF EXPERT GROUP

Datuk Dr. Sharif Haron, FiiPM
Datuk Dr. Mohd Akbar Md. Said, FiiPM
Assoc. Prof. Dr. Fauziah Hj. Ismail, FiiPM
Prof. Dr. Mohamad Osman
Dr. Ramli Othman
Dato' Haji Ramli Abu Bakar, FiiPM
IIPM MSPO CONSULTANTS

Datuk Hj. Daud Amatzin, FiiPM
Dato' Dr. Mohamad Hashim Ahmad Tajudin, FiiPM
Datuk Dr. Rosti Saruwono
Assoc. Prof. Dr. Mohd. Rasdi Zaini, FiiPM
Dr. Md. Aris Bin Ahmad
Dr. Razali Abd. Kader, FCP
Hj. Azini Omar, CP
Hj. Md. Yid Md. Sofian, FCP
Mr. Fairuz Khalid
Dr. Ainie Kuntom
Hj. Borhan Aziz
Mr. Mohamad Padil Mat Saman
Mr. Ahzahar Amir
Mr. Ahmad Tamidzi Ismail
Hj. Hamdan Mahfoh
Dr. Abd. Rahim Bin Saad
Dr. Hj. Zulkifli Abdul Halim
Hj. Azhar Ahmad
Dr. Ramli Othman
Mr. Mohamad Amizi Ayob
Mr. Nor Hazani Mat Daud
Mr. Zesdyzar Rokman
Hajah Maimunah Hj. Khalid
Dr. Fatimah Changgrok@Kayat
For further inquiries on the training and consultancy services, please contact us at the following telephone number and address :
International Institute of Plantation Management




Pusat Latihan MARDI, Ibu Pejabat MARDI,




Persiaran MARDI - UPM,




43400 Serdang




Selangor Darul Ehsan




Tel : 03-89415534                   Fax : 03-89415530                      Email : info@iipm.com.my