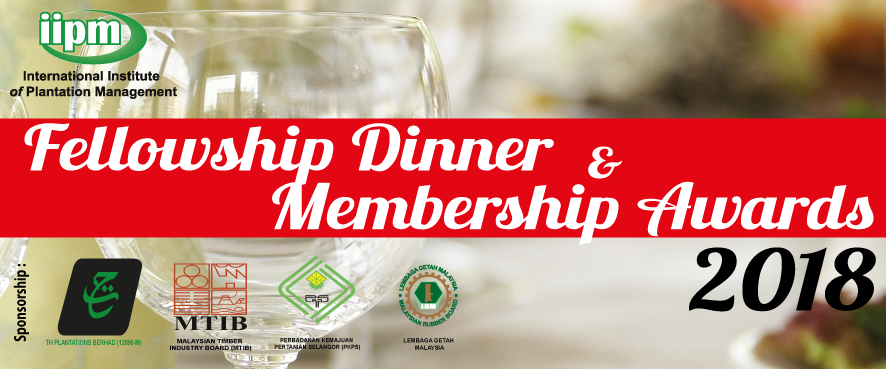 About FDMA | Itinirary Program | E-Program Book | Sponsorship | Photo & Moments | Articles
Beginning in 2012, IIPM has awarded honorary fellow, fellow (FiiPM) and Certified Planter fellows. This award is given to individuals who have served in the Malaysian plantation and agriculture industry.
IIPM proposes an  Fellowship Dinner and Membership Awards in 2018. All Fellow category members will be invited to attend know with each other. Among others, this program is seen, the IIPM's target are to increase membership registration as well as improve the industrial network.
Your fellow comrades start from 2012 until 2017 will be invited to attend. The presentation of the professional fellowship will be presented to all who have not received the award.
Title of the Event : Fellowship Dinner & Membership Award 2018
Date : 20 January 2018
Venue : Hilton Hotel, Petaling Jaya, Selangor Darul Ehsan
Time : 8.00 pm – 10.00 am