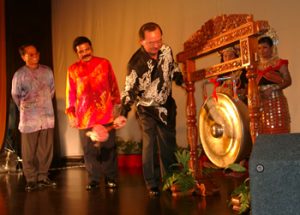 Background & History IIPM
The International Institute of Plantation Management (IIPM) is a professional body representing all sectors of the plantation industry. It was founded in May 2005 as an offshoot of University Teknologi MARA (UiTM).
The Establishment of IIPM is aimed at developing the art and science of plantation industry management and assisting in uplifting the plantations professions at par as other popular professions. IIPM play a vital role in providing plantation based programs especially for those who are already in the industry to further improve their academic levels. IIPM also assist in contributing semi and skilled workers in terms of knowledge and skills as required by plantation sector.
IIPM Practicing concepts of "Provides Training and Education Services at Your doors Step" make it easier for students to enroll the IIPM programmer without disturbing their routine job.
Vision:
To be the preferred plantation institute for Human Capital Development related to the plantation industry.
Mission:
To be institution providing plantation based programs and as a reference center for all aspects related to plantation industries.
Motto:
Excellent Professional Plantation Management Program at your doorstep.